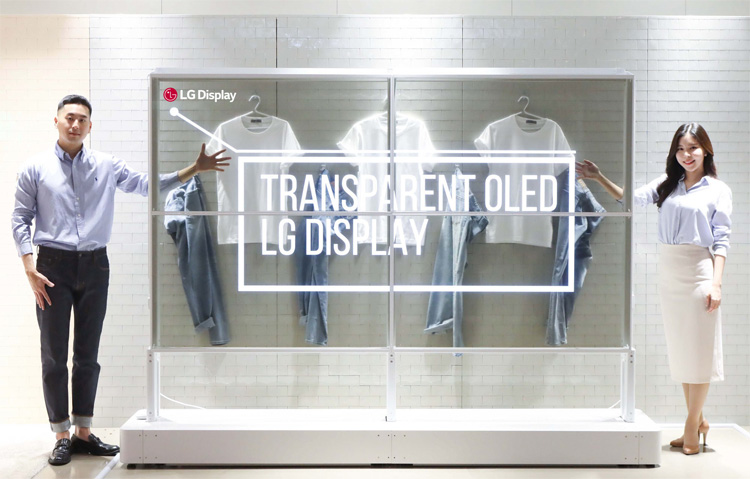 Transparent displays may have lost momentum a few years ago but LG is not losing hope. As the only company with the proprietary tech know-how of manufacturing large transparent OLED displays, LG Display will showcase concepts fit for use at homes and businesses at the CES 2022 next month.
First, is the OLED Shelf meant for homes where two Transparent OLED displays blend in such a way that it creates an illusion of being hung off from the shelf on the wall to show paintings or posters with its Always on Display Mode.
The other concepts are meant for businesses like Shopping Managing Showcase that fits the transparent OLED in a wooden stand or a Show Window to show advertising images on four 55-inch Transparent OLED displays or Smart Window to replace conference room glass with this for video conferencing.
The ideas are wild, no doubt but it's just a way to show the usefulness of LG Display's screen tech that could take over in the future.
Nevertheless, more information and images will be revealed at the CES 2022.