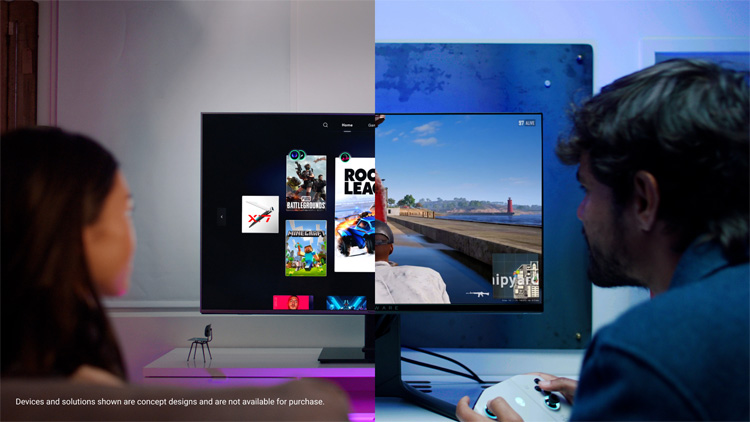 Most of the times concepts never see the light of day but it's always interesting to see what a company thinks the future is. Take the Concept Nyx from Alienware, for example. It's basically a very powerful computing machine sitting in one corner of the home and with compatible software on a PC, tablet or TV, gamers can play any game they want, on any device they want.
Imagine you're on your desktop in your bedroom exploring Night City in CyberPunk 2077. Your roommates are on their laptops and tablets in the living room, battling head-to-head in Rocket League. And your cousin is also over, casually building a new world in Minecraft on her cell phone. Now let's say it's time to prepare dinner so you head downstairs and pass the controller to one of your roommates – you can quickly switch to your CyberPunk 2077 experience on the 65-inch TV in the living room and let them takeover exactly where you left off, advancing your game while you cook.
Alienware says this concept can take advantage of edge computing where game processing can be done in the home and shared across the local network, which would result in low latency. The concept goes a step further that aims to stream four games or four connections simultaneously.