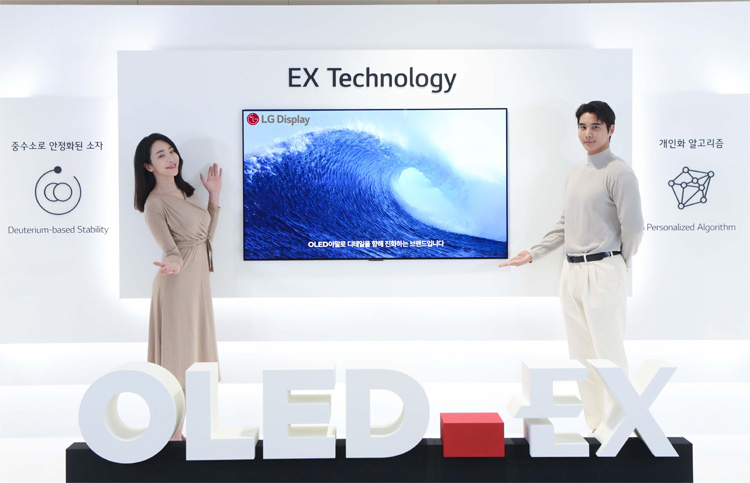 LG is on a roll with its CES-related announcements and right before they announce the new OLED TVs next month, they have announced the new OLED technology that will power most of these new OLED TVs. The OLED EX tech builds on LG's expertise with larger-sized OLED displays and helps to enhance the overall picture quality by brightening up the picture by 30 percent.
The 'EX' in OLED EX is derived from an acronym of 'Evolution' and 'eXperience' that takes advantage of two components to boost the picture quality and brightness of the OLED screens.
First is the deuterium compounds and despite being scarce, LG Display has figured out to extract them from water and apply them to the organic light-emitting diodes, which when stabilized emits brighter light.
Second is the personalized algorithms that predict the usage based on individual viewing patterns and control the display's energy input, which LG claims will not distort colors deliver realistic details.
The OLED EX displays also result in reduced bezel thickness around the screen that stands at 4mm from the previous 6mm on 65-inch OLED displays.