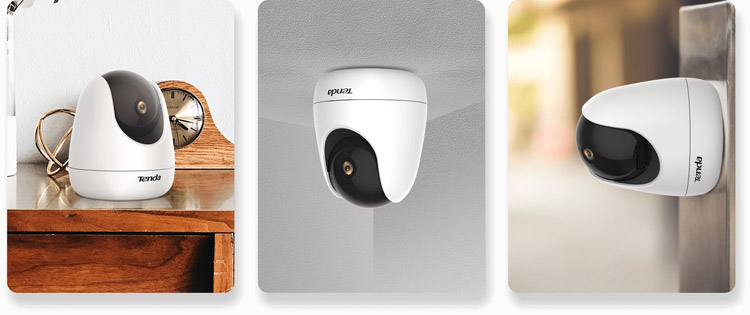 Tenda has launched new security cameras targeted at home and small business owners. The CP3 is a 360-degree Full HD camera but is equipped with AI smarts that aim to one-up the competition. It comes with S-motion detection that can accurately detect and identify human body shapes and movements, which will notify the user via an alarm and a notification on the mobile device.
Furthermore, there's auto-target tracking that can move the camera position to target the suspicious movement and features night and privacy mode along with a microSD card slot that supports up to 128GB. Tenda is also offering free cloud service for 3 months that enables 24×7 monitoring on the cloud.
The Tenda CP3 is priced at Rs. 2,999.