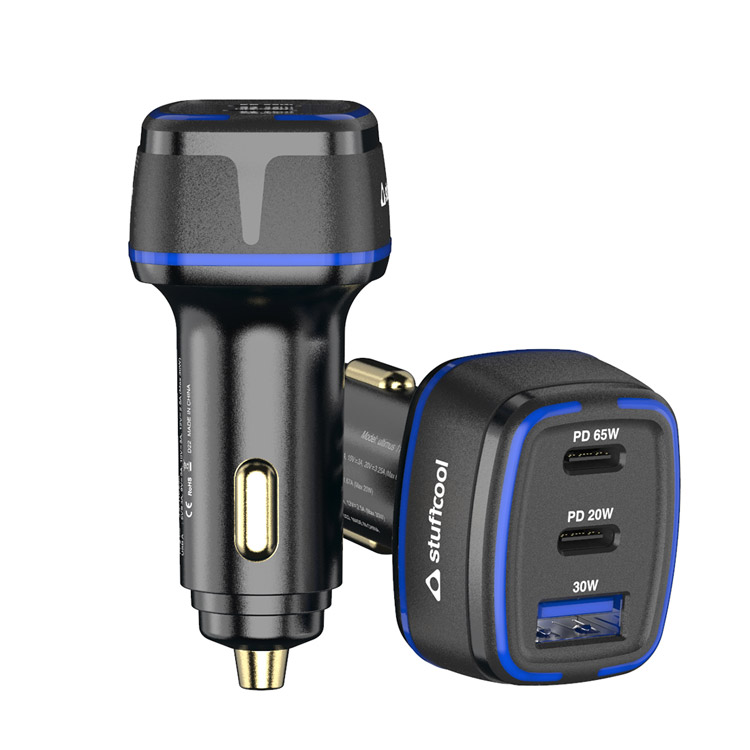 Stuffcool has launched India's first car charger that supports up to 115W charging. Dubbed the Ultimus115, it's a three-port charger that is equipped with two USB Type-C ports and one Type-A port.
The top-most Type-C port can deliver power up to 65W, making it the perfect slot to charge your MacBook or other Type-C laptops or can even fast charge Samsung devices at 45W, thanks to the integration of Power Delivery and PPS Fast charging protocols. The second Type-C port supports up to 20W of power whereas the regular Type-A port comes with a 30W support, which is compatible with QC3.0, Huawei SuperCharge and Moto TurboCharge Charging protocols.
Ultimus115 can charge three devices at a time, however, it is unclear if it does at full speeds when are all plugged in. Nevertheless, the Ultimus115 works in any standard 12V socket and comes with 5 layers of Intelligent safety protocols that protect the connected device and support Auto-Detect IC that delivers only the required power.
Ultimus115 is now available for Rs. 2,999.