To take on Apple Arcade that provides unlimited access to exclusive games designed for Apple devices for Rs. 99 per month. Google has launched its Play Pass subscription service that lets you access to more than 350 apps and games in the Play Store without ADs or in-app purchases. This seems to be a good service that will allow Android phone and tablet users to pay a flat fee per month and use the apps/games without restrictions, which otherwise requires per app payment to purchase the premium version.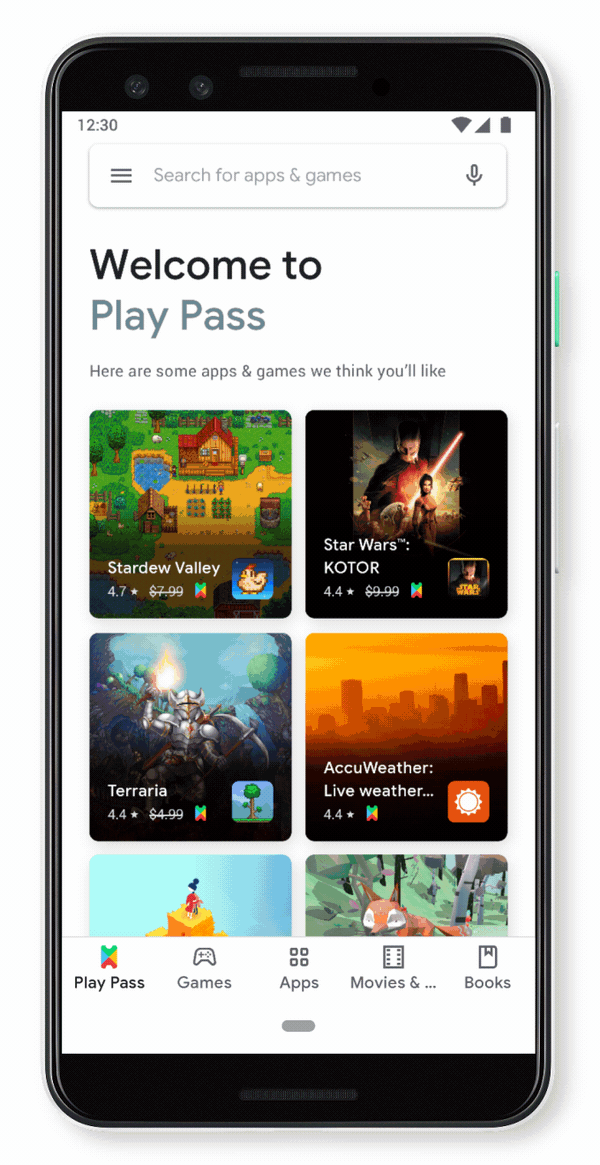 There are apps and games like Monument Valley, Terraria, Risk, Star Wars: Knight of the Old Republic, AccuWeather, LIMBO, Lichtspeer, Mini Metro, Old Man's Journey and more. Google will add new titles every month. To access the subscription service, Google will add a new tab labeled 'Play Pass'. Play Pass apps and games can also be found from the Play store, these titles will have a Play Pass 'ticket'.
Initially, the Play Pass subscription will be rolled in the US this week and Google will include other international countries soon. It also offers a 10-day free trial and subscribe for USD 4.99 per month. However, for promotion, Google is offering the Play Pass for only USD 1.99 per month for the first twelve months, later you will be billed USD 4.99 per month. This subscription can be shared with the whole family with up to five family members. Each member has their exclusive access and thus other members in the subscription are not affected.
Google Play Pass is compatible with mobile, laptop, and tablet devices with Play Store version 16.6.25 and above, and Android version 4.4 and above. Once Play Pass is available on your Android device this week, you can start your free trial by simply opening the Play Store app, tapping the menu at the top left, and looking for 'Play Pass.'
Watch the Google Play Pass Video Promo below