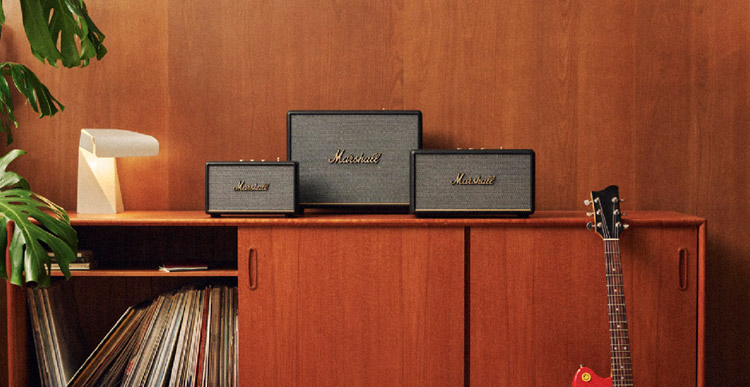 Marshall has announced a newer generation of its home speakers, which now come with improved sound quality and a better soundstage. Acton, Stanmore and Woburn speakers are re-engineered in a way that features outward-angled tweeters and updated waveguides, allowing the speakers to deliver wide sound that will fill the biggest of the rooms. Moreover, there's a new Placement Compensation feature that compensates the audio for any nearby reflective surfaces and built-in Dynamic Loudness to adjust the tonal balance.
Featuring Marshall's signature rock 'n' roll look, the third-generation speakers come with Marshall script and brass control knobs and is built using sustainable materials like 70% recycled plastic.
The Acton III, Stanmore III and Woburn III boast multiple connectivity options like Bluetooth that makes it easier to pair and update wirelessly via th app. The speakers also come with a 3.5mm audio jack and an HDMI input (Woburn III only) that connects to the TV that can be used with the Night Mode feature.
The Action III is priced at Rs. 31,999, Stanmore III at Rs. 41,999 and the Woburn III at Rs. 59,999.