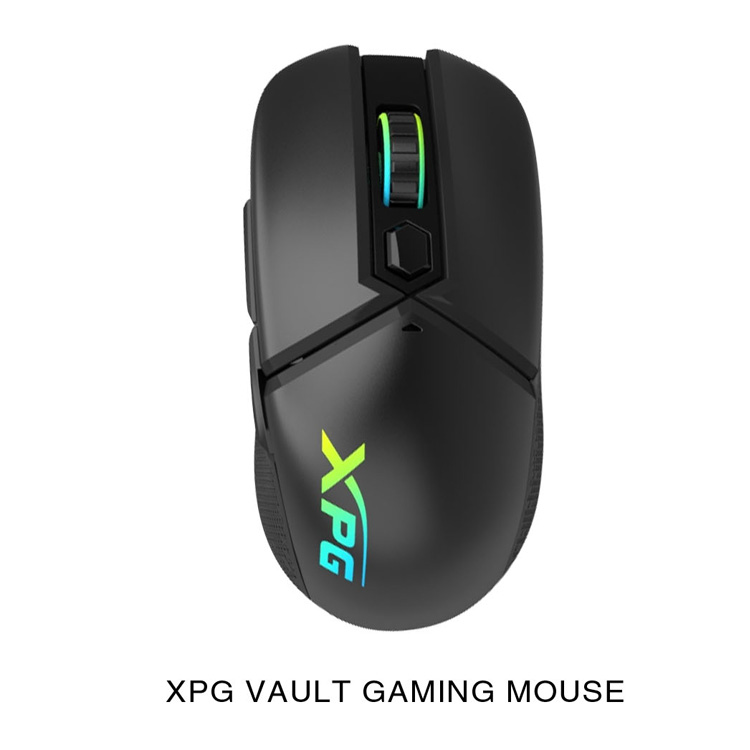 A mouse is something that is always connected to a computer and Adata's gaming sub-brand XPG has figured out an ingenious way to expand its usability. In addition to doing what the mouse usually does, XPG has created a gaming mouse with an integrated storage slot.
Called the XPG Vault, the mouse is a concept for now but the things that XPG has confirmed so far are that it is a USB Type-C mouse and has the ability to fit a 1TB SSD with a read speed of up to 985MB/s. Moreover, the expanded storage will communicate with the PC with the help of a gaming launcher that will allow the mouse to make the gaming library "conveniently portable" and tighter integration with the XPG Prime Software Ecosystem.
XPG, understandably, wants to keep more details under wraps as the mouse is slated for the CES 2022 reveal where they will showcase a number of products like new gaming notebooks, RAMs, PCIe 5.0 SSD, CPU coolers, PC cases, PSUs, and more.
[Via Engadget]