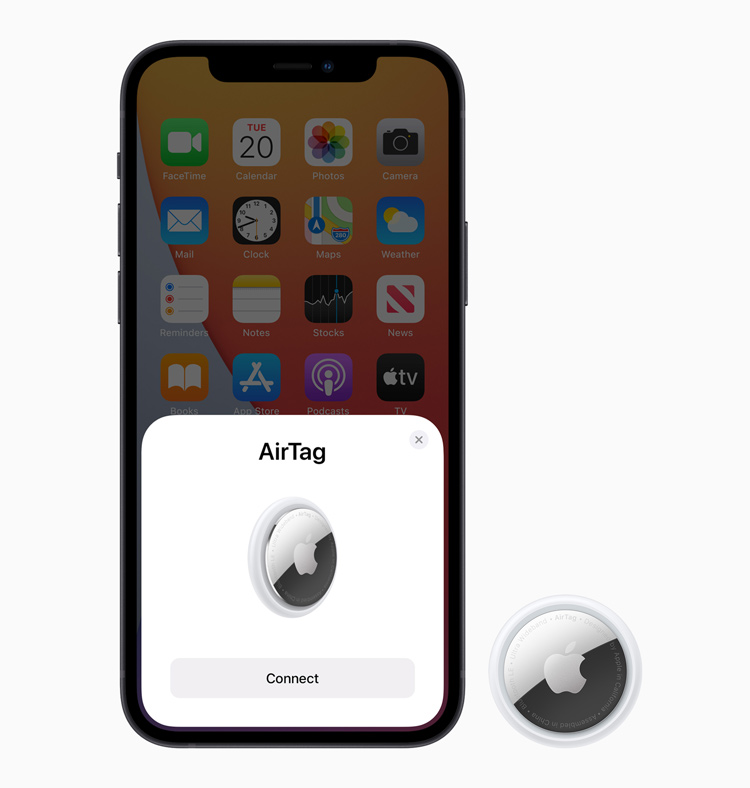 It was rumoured for quite some time and here it is. Presenting the Apple AirTag, a device that you can attach to a key, bag or virtually any item that you want to track. It uses Apple's Find My app, which means you need to own an Apple mobile device to tap into the Find My network.
Just like many Apple products, the Apple AirTag has an elegant design and is IP67 certified making it water and dust resistant. It's a tad bigger than a CR2032 battery, which the AirTag uses and is user-replaceable. Apple claims a fresh battery lasts for about a year.
The AirTag is equipped with a small speaker and the Apple-designed U1 chip that enables Precision Finding for the iPhone 11 and 12 users by integrating technologies like camera, ARKit, accelerometer, and gyroscope.
What if you find someone else's AirTag? Well, if the device is placed under Lost Mode, one can tap it with their iPhone and will show the owner contact details.
The Apple AirTag will go on sale from April 23 in India for Rs. 3,190 or Rs. 10,900 for a four-pack. Customers can engrave the AirTag for free from Apple's website.