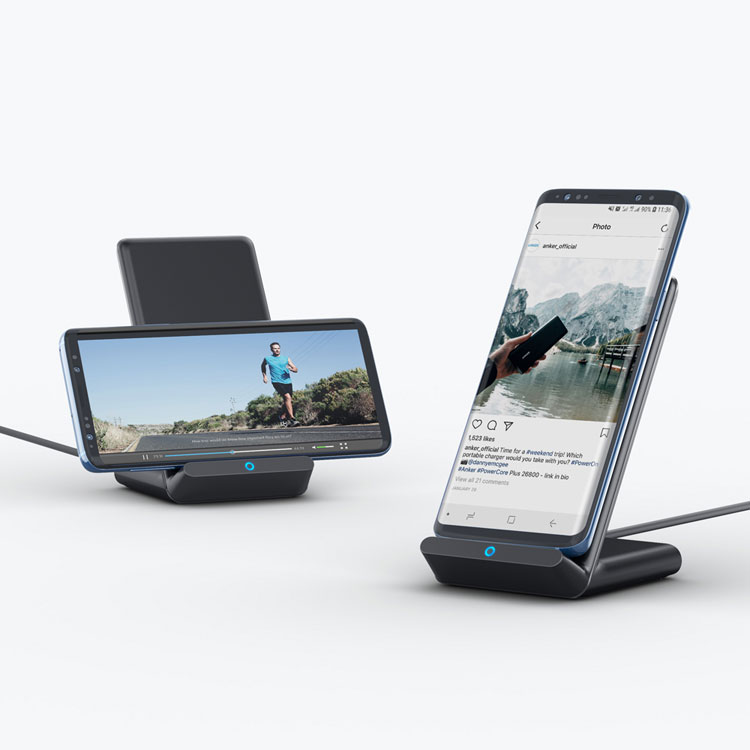 Anker's aggressive portfolio expansion has got a new addition – 10W PowerWave wireless charging stand. The 10W wireless charger doubles up as a kickstand for phones that can be placed vertically or horizontally. However, its highlight is the ability to charge devices that are in thick cases up to 5mm like the Otterbox.
Although PowerWave will charge any Qi-enabled device, Samsung devices get special treatment, which Anker says on 10W fast charge mode, a full charge for Samsung devices take 30 minutes less than other chargers.
Moreover, the charger comes with safety features to keep the charging device safe from overcharging and comes with features like radiation shielding, temperature control and foreign object detection.
The charger is available on Amazon India for Rs. 1,999.