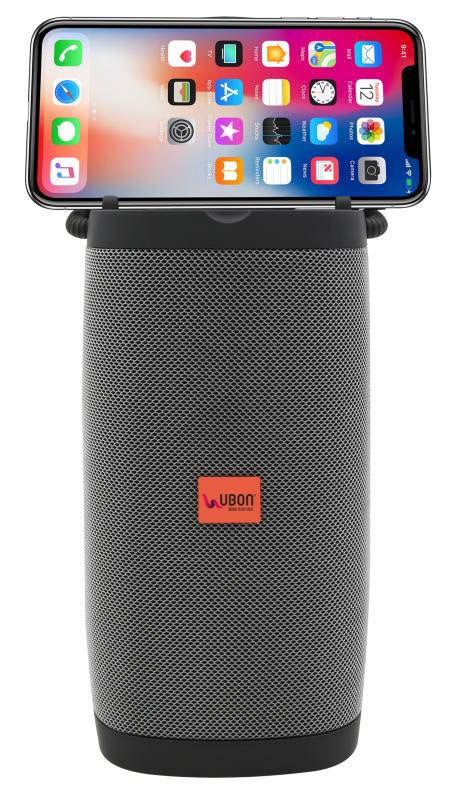 Wouldn't it be convenient if you could charge your phone and also listen to the music wirelessly? Indeed, it would be. If you have a phone that supports wireless charging, than the UBON  BT-1720 can be a perfect accessory for you as it sports a Qi charger and Bluetooth speaker, both in one device.
UBON BT-1720 features two drivers delivering a 360-degree audio. The device delivers deep, accurate bass with has a frequency range of 100Hz – 20 KHz. This portable speaker comes with 1800mAh battery that as per the company will give you 4 hours of continuous audio playback.  To charge the phone using the Qi charger, just place the phone at the top of the speaker.
UBON BT-1720 retails for Rs. 3,999 with 6 months warranty.