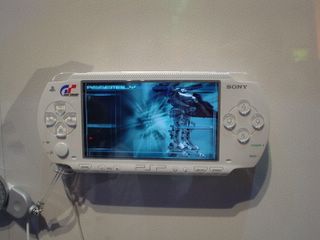 Ceramic White PSP
Sony Computer Entertainment has decided to offer its own web browser next week for the popular gaming console, Sony PlayStation Portable, which will enable PSP to access the Internet.
PSP users can already play games, listen to music, view photos, and watch videos. The company will provide it as part of a Version 2.0 system firmware update starting July 27.
The browser will allow the users to gain access to an online collection of video content that they will be able to download to the PSP.
Sony also plans to release a ceramic white version of the PSP (image above). Currenntly it is available in black only. The new model will be available from September 15.