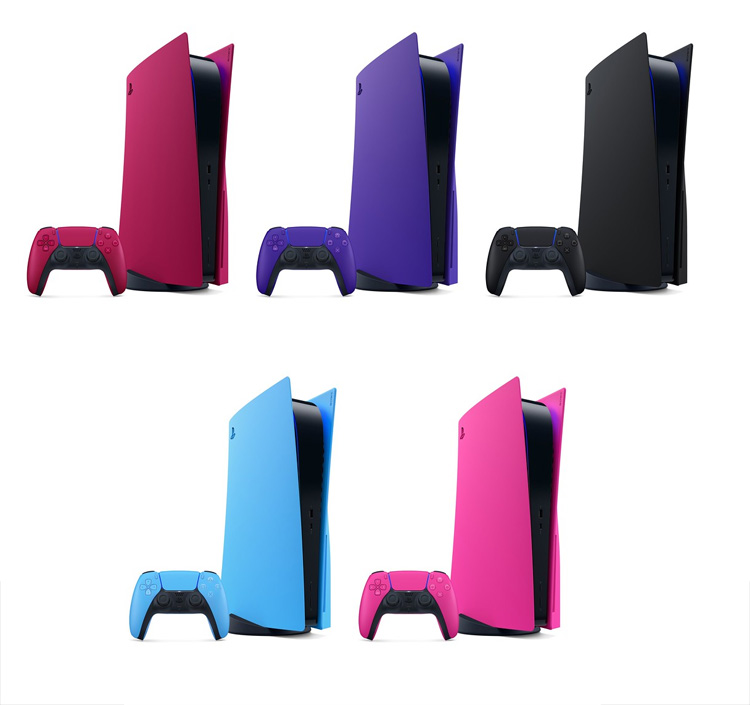 Adding some color splash to Sony's PS5 are the new console covers. The covers match the newly announced galaxy-inspired DualSense controllers and will give consumers five colors to choose from — Midnight Black, Cosmic Red, Nova Pink, Starlight Blue, and Galactic Purple. As has been the case with the original one, the new covers are easy to replace and are available for both PS5 SKUs, disc version and the Digital Edition.
The availability, however, seems uncertain. Sony has confirmed that only the Midnight Black and Cosmic Red PS5 console covers will be available from next month in select markets (USA, Canada, UK, France, Germany, Switzerland, Austria, Spain, Portugal, Italy, Australia, New Zealand, Japan, China, Taiwan, Hong Kong, Singapore, Malaysia, Thailand, Indonesia, Vietnam, Korean, and the Philippines). But if you are looking for the Nova Pink, Galactic Purple, and Starlight Blue covers, you will have to wait some more time as Sony hasn't confirmed the availability month except saying they will sell in the first half of 2022.
The covers are priced at $54.99 in the United States.