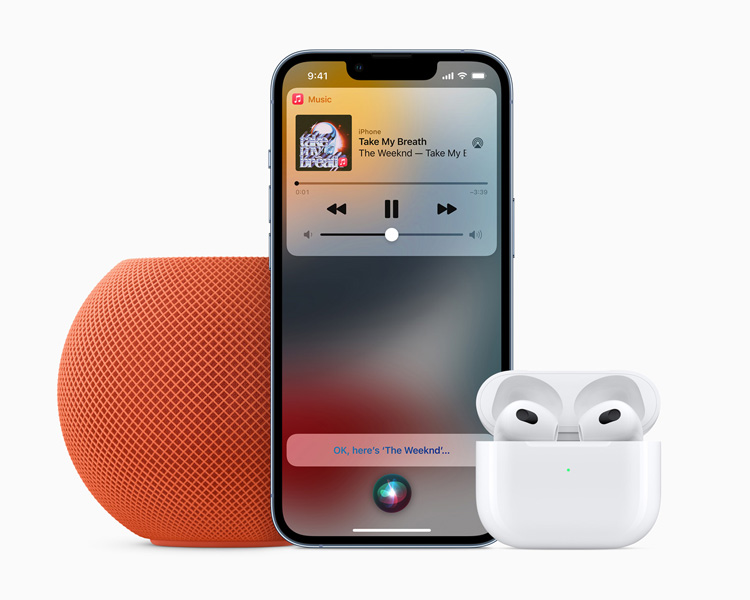 Before jumping onto the computing side, Apple made a few announcements on the music front. First up is the all-new AirPods that now features spatial audio, improved ergonomic design and extended battery life. This third-generation AirPods takes advantage of Apple's H1 chip to use computational audio to deliver audio with Adaptive EQ, spatial audio and head tracking.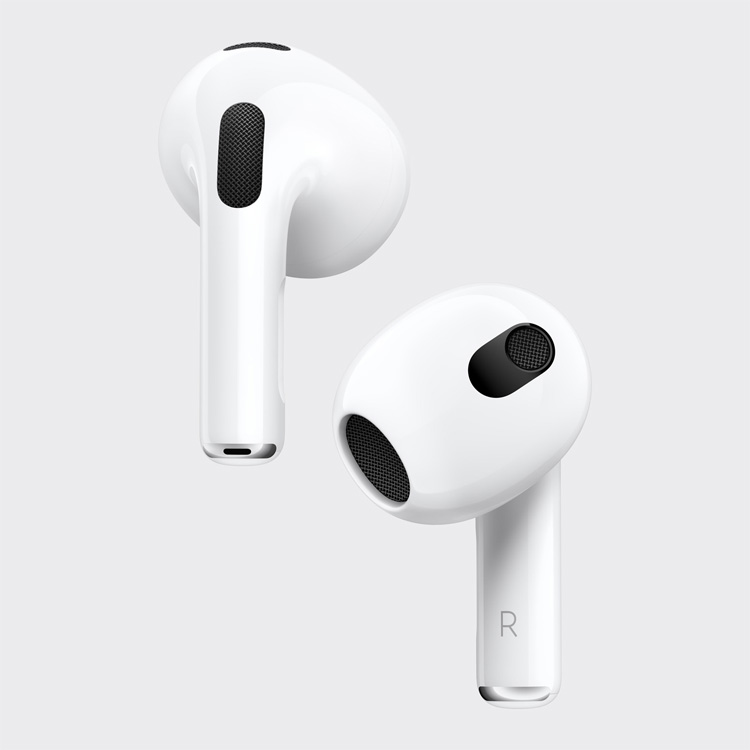 The new AirPods are lighter and contoured that sits comfortably in the ear canals and is IPX4 rated, making it resistant against sweat and water. Third-gen AirPods also promise an extra hour of battery life compared to the previous generations that gives up to 30 hours of listening time with the case.
AirPods (3rd generation) is priced at Rs. 18,500 in India and will go on sale beginning October 26. Apple has also slashed the price of AirPods (2nd generation), which will now retail at Rs. 12,900 and AirPods Pro now comes with a MagSafe Charging Case for the same price.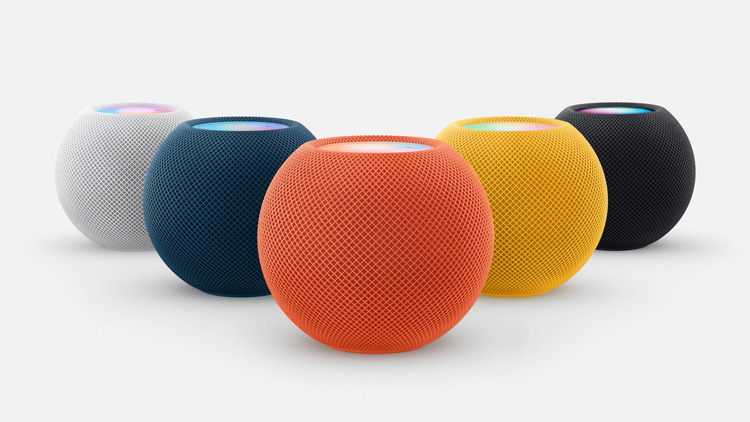 Apple's HomePod mini just got a colourful update. Now available in yellow, orange, and blue, the HomePod mini makes it affordable and easier to delve in Apple Music's cast 90-million song library and take advantage of Siri along with seamless integration with other Apple devices. The HomePod mini will be available from November for Rs. 9,900.
The final announcement related to music is Apple Music's Voice Plan. It's a new and the cheapest subscription tier for Apple Music that is priced at Rs. 49/month. The plan is designed around Siri and will give users access to Apple Music's full library with a customised in-app experience based on the songs previously listened to along with curated playlists. However, Voice Plan subscribers will have to listen to the library without spatial audio or lossless audio.