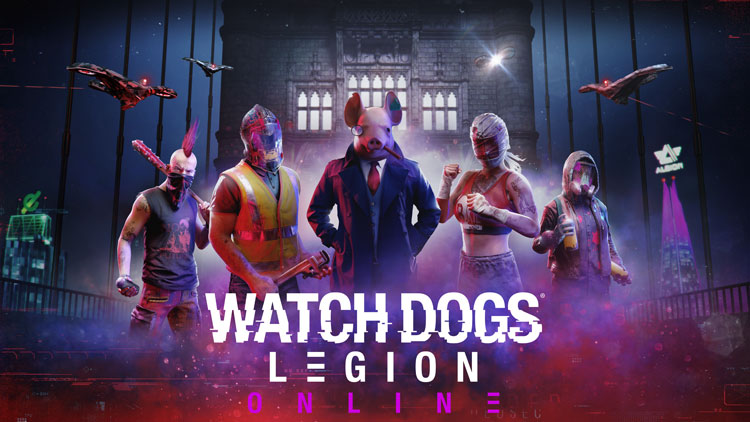 It has taken some time but Ubisoft has now confirmed the arrival of online mode of Watch Dogs: Legion. The online mode will be activated on March 9, following a free update on all platforms – Xbox One, Xbox Series X | S, PlayStation 4, PlayStation 5 and PC.
The online mode will come with some unique ways to experience futuristic London.
Free-roam open-world co-op where players can team up with their friends for up to four-players and explore London, encounter city events, complete challenges and participate in side activities.
New co-op missions for two-to-four players using new co-op gameplay mechanics and giving players the opportunity to recruit the perfect team and fight back against London threats across the most iconic landmarks of the city.
"Leader of the Pack," the first four-player co-op Tactical Op which will require teamwork and efficiency. It's made of five interconnected narrative missions which are endgame content, made for players who are seeking a challenge. Players will need to strategize and communicate effectively with their teammates and ensure they have upgraded gadgets and recruited a strong cast of characters.
The first available Player-vs-Player (PvP) mode, Spiderbot Arena, where four players control armed spider bots and compete in a high intensity free-for-all deathmatch.
Playing online will enable players earn XP and unlock various perks like exclusive cosmetics and influence points to recruit new operatives or upgrade DedSec gadgets.
Ubisoft also confirmed additional content as well as post-launch plan for season pass holders. Beginning March 9, season pass holders will get two unique single player missions and later this year, more DedSec missions, Bloodline story expansion and new playable heroes, including Watch Dogs' very own Aiden Pearce and Wrench.