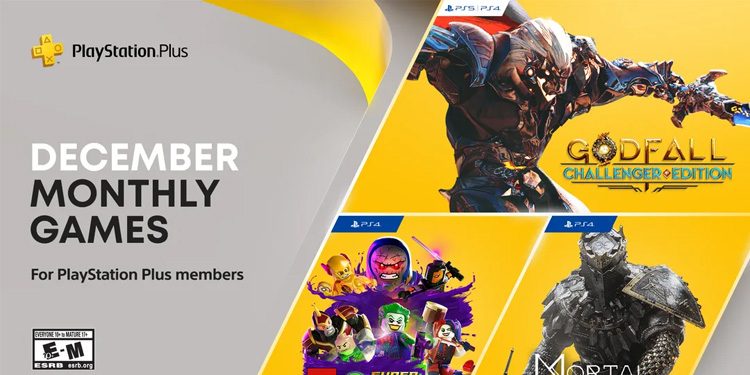 Right on schedule, we now know the PlayStation Plus games for December. Starting December 7, PlayStation Plus subscribers will be able to download Godfall, Mortal Shell and Lego DC Super Villains.
The looter-slasher Godfall: Challenger Edition will be available for both PS5 and PS4 and brings fantasy action RPG with knights and arcane magic. The Challenger Edition focuses on three unique modes: Lightbringer, Dreamstones, and the Ascended Tower of Trials. All three modes are endgame-level content, allowing you to immediately equip weapons and skill points and letting you team up with up to two other players in co-op mode.
Mortal Shell is another action RPG for single players that goes for the souls-like gameplay that "tests your sanity and resilience in a shattered world." It will be downloadable for PS4.
For LEGO and DC fans, play the bad guy in the Lego DC Super-Villains for PS4. It is set in DC universe that will have The Joker, Harley Quinn and others from the Injustice League creating havoc in this adventure game.
The games will go 'free' for PS+ subscribers from December 7 and will remain so till January 3.
[Via PS Blog]