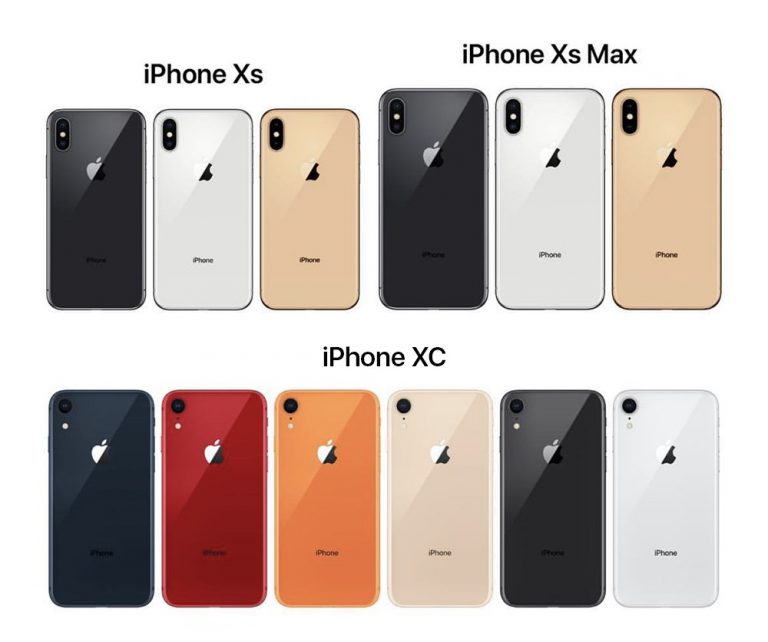 We are just couple of days away from the official launch of this years new iPhones. There are various leaks and concept devices doing rounds on the internet. While everyone is speculating the names of the new iPhone series, Ben Geskin, a concept designer and leaks visualizer on Twitter has revealed the names of the three new models of iPhone and their pricing for the Europe and US market. 

The lowest in the series is the iPhone XC,  featuring a single rear camera, the 64GB storage version will retail for  USD 699/EURO 799 and the  256GB version will cost USD 849/EURO 969. The iPhone XC will be available in 6 colours.
The second phone in the line is the successsor to the iPhone X, the iPhone XS. The iPhone XS will come in 64Gb, 256GB and 512GB storage. The 64GB will retail for USD 899 and EURO 1029, 256GB for USD 1049 and EURO 1189 and the 512GB will retail for USD 1199 and EURO 1369.
The top of the line variant that replaces the iPhone Plus naming will be the iPhone XS Max. This one will also come in three storage variants like the iPhone XS. The 64GB version will sell for USD 999/EURO 1149, 256GB for USD 1149/EURO 1349 and the 512GB variant for USD 1299/EURO 1479.