OPPO was one of the first Chinese companies to arrive in India and though the company made a splash at the launch by roping in Bollywood celebrities, the company seems to have mellowed down in wake of intensified competition from other Chinese and local brands.
OPPO has recently come out with the Neo 5 and we take it for a thorough spin to see if it's worth your hard earned money.
One thing we can credit OPPO with is the device's design. Right from N1, the devices come with an original design and Neo 5 is no different. The phone has a very clean look and has a mirror-like design that makes the device look premium. The design, in fact, gives an gives an impression it boasts a unibody design.
Long story short, Neo 5 is one of the best looking phones in its price range.
On the display front, the Neo 5 has a 4.5-inch display that supports a 854×480 pixel resolution (FWVGA) and to be honest, it's a letdown considering Neo 5's competition have been offering a display bearing a screen resolution of at least 720p. The display offers decent viewing angle, good colour reproduction but is a fingerprint magnet.
The Neo 5 features MediaTek's MT6582 Quad-core 1.3GHz processor along with 1GB RAM and though the phone works well for tasks like messaging, calling or listening to music and watching videos, the phone begins to stutter if you performance intensive tasks like gaming. As for the available storage, the Neo 5 gives about 5GB of internal storage but can be expanded through the included microSD card slot.
Another interesting thing about the Neo 5 is the dual-SIM support and the thing that differentiates it from other dual-SIM phones is that it gives the option to go with a microSIM or a Nano SIM.
The phone runs OPPO's forked Color OS, which means although the phone is based on Android OS, it does not adhere to Google's timeline of Android updates. The Color OS is OPPO's touch of personalisation to the Android OS and is based on Android 4.4.2. Despite the Color OS not having the latest Android version, we feel it does a decent job. The UI is clean and light enough to run and even supports multiple gestures.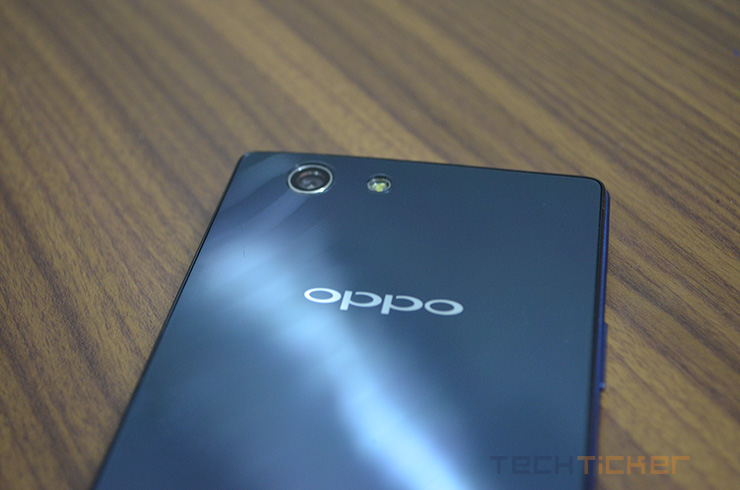 As far as camera is concerned, the phone comes with an 8 megapixel f2.2 sensor with 5P lens and it does a decent job. It takes good pictures in normal daylight but there's an evidence of noise in low or indoor light. There are different camera modes to spruce up the image.
The phone supports video recording to up to 720p, which is a disappointment when you have similarly priced devices recording Full HD.
The 2000mAh battery is non-removable but easily gives around 10 to 12 hours in a single run that can be further expanded with power saving mode.
If we were to recommend a phone around 10k based only on looks, Neo 5 would win hands down. However, given how competitive this segment is right now, Neo 5 falls short in the performance department. It would have been a different story if OPPO had priced this aggressively but unfortunately it's not and consumers have lot of options from Lenovo, Gionee or even Xiaomi.
The phone retails for Rs. 9,990.