Given how competitive the portable hard drive market is, manufacturers have little to distinguish its offerings on the hardware front from other products. Sensing the same is Seagate who is trying to differentiate its portable hard drive with software enhancement. We take a look at Seagate's Backup Plus Portable HDD.
Design:
Seagate has adopted a very simple design for the Backup Plus hard drive. It is sleek and looks very premium, thanks to the brushed aluminum finish. The only things you'd find on the face of the hard drive is the metallic Seagate logo and its propreitary port on the side that can be used with different interfaces like USB 3.0, Thunderbolt and FireWire 800.
Performance: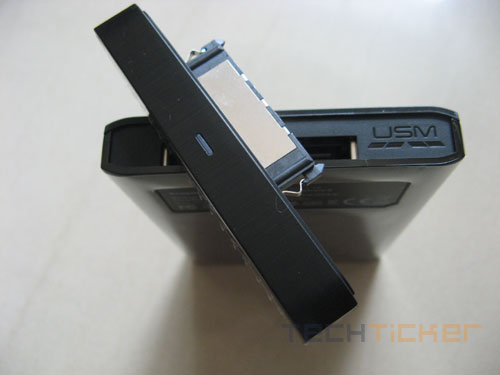 Seagate offers Backup Plus in three storage options – 500GB, 750GB and 1TB. We reviewed the 1TB variant. In addition to the ample storage, the HDD supports USB 3.0 out of the box and gave us a read/write speed of 115MB/s and 110MB/s respectively.
One unique thing Seagate offers with the Seagate Backup Plus is the ability to change interfaces. While the USB 3.0 adapter is included in the retail package, users can buy FireWire 800 and Thunderbolt adapters separately, ensuring compatibility and improved data transfer speeds.
The hard drive is pre-loaded with the Seagate Dashboard 2.0 software that allows users to backup content from social networks like Facebook, Flickr or YouTube. The software once installed, is a breeze to work around with. Just log in to the social network and follow simple on screen instructions. The app not only allows to backup content from the social networks to the Seagate HDD or user's internal HDD but also allows to post content directly to the social network.
Conclusion:
Seagate Backup Plus may seem another run-of-the-mill external hard drive but it's the software that shows the drive's true worth. Seagate Dashboard 2.0 is a nifty app and if you consider your content on the social network 'save-worthy', the combo of the software and hardware makes your job really easy.
Rating:

Pros: Multiple Interface Support, Dashboard 2.0 Software
Cons: Limited Social Network support